Rose flower locket necklace on long chain, Round watch pendant necklace in antique brass #37553813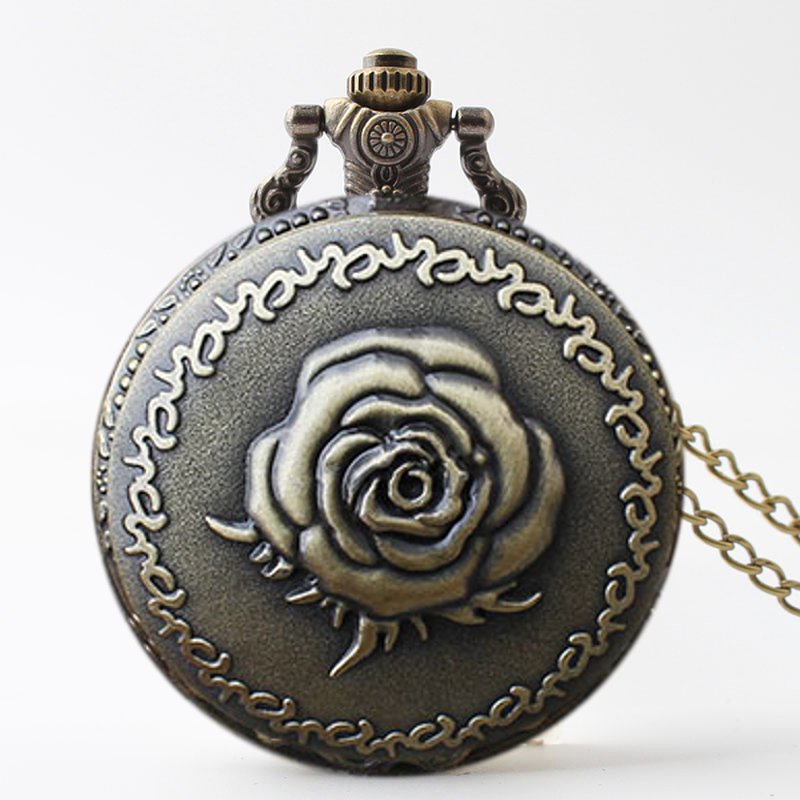 3 available
Details
Shipping: US-Mainland: $13.40 (more destinations)
Condition: Brand new
Returns: 7 days, buyer pays return shipping (more)
A nostalgia analog watch locket pendant on long chain necklace. Embellished with a rose flower on the cover. To open, simply press the knob. Setting the time? Gently lift the knob then rotate. The short and long hands will turn as you hand wind. Press the knob back down when done.

Watch locket: ~1.8 inches (4.5 cm)
Watch movement: Quartz
Display: Analog
Style: Nostalgia
Chain length: ~31.5 inches (80.0 cm)
Chain style: Curb
Closure: Lobster claw
Material: Brass
Color: Antique brass
Power: Battery

Item code: TBS#552846779837

READY TO SHIP
In 3-5 business days

Please read the terms "carefully". By placing an order with us, you acknowledge that you accept the terms set out in our store.

TIPS FOR SENSITIVE SKIN:
When jewelry comes into contact with sweat & oils in the skin, not only useful for protecting your jewelry from turning green and tarnished, the clear nail polish helps to avoid any rashes or allergies. Paint a thin layer of clear nail polish on to the areas of your jewelry where will be in contact with your skin. Make sure your clear nail polish is free of formaldehyde (a preservative), toluene (a solvent), parabens (synthetic preservatives) and camphor (which gives a glossy finish and prevents chipping).

CARE INSTRUCTIONS:
Try and keep lotions, soap and other chemicals away from all your jewelry. Remove the jewelry prior to applying body cream, bathing as well as in contact with salt water. For cleaning, all it needs is a gentle scrub with some toothpaste and an old soft-bristle toothbrush. The baking soda in the toothpaste will help rub off the dirt or the built-up tarnish. After the scrubbing, rinse with the warm water and dry thoroughly with a dry soft polishing cloth.

SAFETY INSTRUCTIONS:
Our jewelry items are not intended for use by children who are aged 3 and under. Some items that contain small parts may pose a choking hazard and should be kept out of reach by children.