Fish erie bracelet jewelry with bell charm on end, silver torc bangle viking bracelet in metal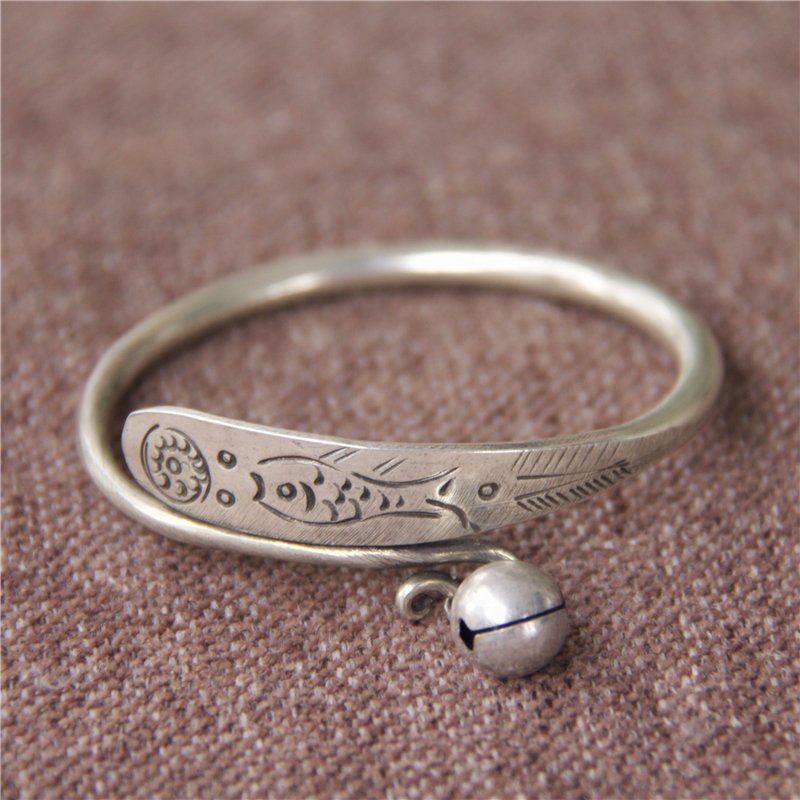 3 available
Details
Shipping: US-Mainland: $13.40 (more destinations)
Condition: Brand new
Returns: 7 days, buyer pays return shipping (more)
~0.1" (0.3 cm) x ~7.5 inches (19.0 cm) adjustable handcrafted bangle bracelet in silver and copper; fish erie engraved and finished with a bell on end.

Primary color: Silver tone
Secondary color: Silver tone
Bracelet width: ~0.1" (0.3 cm)
Bracelet length: ~7.5" (19.0 cm)
Adjustable: Yes
Style: Boho & hippie
Type: Bangle bracelet
Material: Silver and copper

Item code: TBS#589701183631

READY TO SHIP
In 3-5 business days

Please read the terms "carefully". By placing an order with us, you acknowledge that you accept the terms set out in our store.

TIPS FOR SENSITIVE SKIN:
When jewelry comes into contact with sweat & oils in the skin, not only useful for protecting your jewelry from turning green and tarnished, the clear nail polish helps to avoid any rashes or allergies. Paint a thin layer of clear nail polish on to the areas of your jewelry where will be in contact with your skin. Make sure your clear nail polish is free of formaldehyde (a preservative), toluene (a solvent), parabens (synthetic preservatives) and camphor (which gives a glossy finish and prevents chipping).

CARE INSTRUCTIONS
Try and keep lotions, soap and other chemicals away from all your jewelry. Remove the jewelry prior to applying body cream, bathing as well as in contact with salt water. For cleaning, all it needs is a gentle scrub with some toothpaste and an old soft-bristle toothbrush. The baking soda in the toothpaste will help rub off the dirt or the built-up tarnish. After the scrubbing, rinse with the warm water and dry thoroughly with a dry soft polishing cloth.